5 questions to ask while availing of homeowners insurance
Availing homeowners insurance is an important step to protect your home and belongings from unexpected events and disasters. Homestead Insurance Agency offers homeowners insurance in Hinckley, OH, Fairlawn, Middleburg Heights, Valley City, OH, North Royalton, Strongsville and surrounding regions.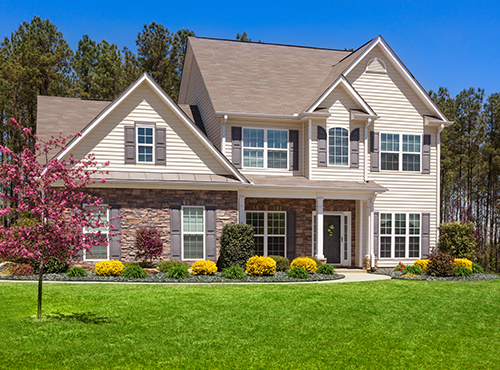 Asking the right questions can help you understand your coverage and make informed decisions. Here are five detailed questions to ask while availing homeowners insurance:
What Types of Coverage Are Included in the Policy?
Understanding the different types of coverage included in your homeowners insurance policy is crucial. Common types of coverage are:
Dwelling Coverage: Covers damage to the structure of your home, including walls, roof, and foundation.
Personal Property Coverage: Protects your belongings such as furniture, electronics, and clothing.
Liability Coverage: Provides financial protection if someone is injured on your property and sues you.
Additional Living Expenses (ALE) Coverage: Covers temporary living expenses if your home becomes uninhabitable due to a covered event.
What Perils Are Covered and Excluded?
It's important to know which perils (events or causes of damage) are covered by your policy and which are excluded. Common covered perils include fire, theft, vandalism, and certain natural disasters. Excluded perils might include floods and earthquakes. Depending on your location and needs, you may need to purchase additional coverage for these excluded perils.
How Is the Coverage Limit Determined?
The coverage limit is the maximum amount your insurance will pay for a covered loss. It's crucial to determine whether the coverage limits adequately protect your home and possessions. Factors influencing the coverage limit include the replacement cost of your home, the value of your belongings, and local construction costs. Make sure you understand how the insurer calculates these values.
What Deductible Options Are Available?
The deductible is the amount you'll need to pay out of pocket before your insurance kicks in. Choosing the right deductible affects your premium (the amount you pay for insurance). A higher deductible often means a lower premium, but be sure you can comfortably afford the deductible if you need to file a claim. Ask about different deductible options and their impact on your premium.
Are There Any Discounts or Bundling Opportunities?
Many insurers offer discounts that can help you save on your homeowners insurance. Ask about potential discounts, such as:
Multi-Policy Discount: Bundle your homeowners insurance with other policies like auto insurance.
Security and Safety Features: Discounts for having security systems, smoke detectors, or fire alarms.
Claims-Free History: Lower rates for not filing claims over a certain period.
Renovation or New Home Discounts: Savings for recently renovated or newly constructed homes.
Bonus Question: How Is the Claims Process Handled?
It's essential to understand how the claims process works before you need to file a claim. Ask about the steps you should take in case of a loss, the documentation required, and the timeline for processing claims. Knowing this information will help you be prepared and minimize stress during an already challenging time.
Remember, homeowners insurance policies can vary significantly among different insurers, so take the time to compare options and ask thorough questions to ensure you're getting the coverage that best fits your needs and budget.
Please call us without hesitation.