Home Insurance, Car Insurance, and Auto Insurance in Middleburg Heights, OH
Having insurance coverage is one of the most responsible moves you make to keep you, your loved ones, and your possessions protected. In fact, in the state of Ohio, you are required to have at least a basic form of auto insurance coverage to keep you protected on the go. Not to mention, most lenders won't grant you a loan without good home insurance coverage. So not only is having insurance a good idea, it's nearly impossible to go without it.
At Homestead Insurance we have a reputation for quality insurance solutions that date back to nearly 100 years ago. With humble roots, we still serve the community we love with affordable insurance solutions for all of life's unknowns. Our agents work closely with you to help you secure the right car insurance and homeowners' insurance plans that keep up with your busy life and finances.
Auto Insurance and Homeowners Insurance at Affordable Rates
You work hard to provide for you and your loved ones. Protecting your investments with good insurance coverage shouldn't burn a hole in your wallet. At Homestead Insurance, we work with you and your budget to provide you with affordable home and auto insurance solutions without sacrificing quality.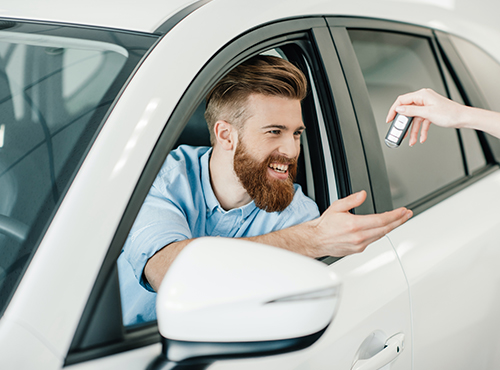 Working with reputable insurance companies, we help you mix and match your policies to get the most out of your insurance coverage. At Homestead Insurance we provide a broad selection of homeowners insurance and car insurance coverage from providers such as:
United Healthcare
Western Reserve Group
Zurich
Grange Insurance
Aetna
Progressive
Cigna
Anthem BlueCross
The Cincinnati Insurance Company
Cose, and more!
As a company with strong family roots, we do our best to provide you with the right insurance that fits your lifestyle and budget. No matter if you're looking to stay covered on the go, or if you're needing to arm your home with ample homeowners insurance, it's our privilege to work with you to find quality car insurance and home insurance solutions that you can afford.
Insurance in Middleburg Heights​, Ohio
Known as a city for all seasons, Middleburg Heights combines suburban living with classic American charm.  As one of the smaller suburbs in Ohio, the residents of Middleburg Heights greet neighbors with a smiling face; it's no wonder that families choose to call Middleburg Heights home.
At Homestead Insurance we provide residents in Middleburg Heights with personalized car and home insurance plans that are tailored to your specific needs. As an independent agency, we work with your best interests at heart to procure you affordable insurance coverage that gives you peace of mind and keeps you and your loved ones secure. From auto insurance to homeowners insurance and more, it's our goal to arm you with the best insurance available at the rates you deserve.