Auto Insurance, Business Insurance, Home Insurance, Car Insurance, and Home Insurance in Strongsville, OH
Life is full of unknowns. In a moment everything can change. Having good insurance coverage can give you the peace of mind that you need to live your life to the fullest without worrying about the many risks that you face.
Established in 1921, Homestead Insurance Agency has a reputation for excellence when it comes to helping residents and business owners in Strongsville, OH obtain the proper insurance coverage. We offer insurance solutions for whatever your life demands, including:
Auto Insurance
Homeowner's Insurance
Business Insurance, and more!
Car Insurance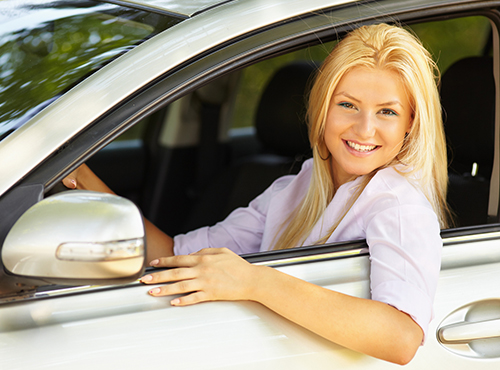 Having car insurance coverage is not only a good idea, but is required by law in the state of Ohio. But oftentimes the basic auto insurance requirements aren't sufficient enough to keep you fully protected on the go. You're unique, your car insurance should be too.
Our professionals at Homestead Insurance Agency provide drivers in Strongsville, OH with car insurance coverage that fits their distinct and specific needs, so no matter where you go, whether your daily commute or road trips with the family, you don't have to worry about your auto insurance coverage. We offer auto insurance policies that cover a variety of aspects including:
Liability
Bodily Injury
Damages & Theft
Uninsured Motorists
Medical Expenses
Comprehensive Coverage, etc
Home Insurance
Strongsville is an ideal place for homeowners due to its blend of small-town charm and suburban feel. With some of the highest-rated public schools in the area, living in Strongsville, OH comes with various perks. It's no wonder that Strongsville, OH is considered one of the best places to live in the state of Ohio.
Every homeowner should be equipped with ample home insurance. In fact, most loaners do not grant loans to homeowners without at least a basic form of homeowners insurance coverage. Having a good home insurance plan protects you, your home, and your loved ones from the various risks that you face on a daily basis. From natural disasters, theft, fires, floods, and more, homeowners insurance coverage keeps you shielded from all angles. Contact our skilled agents today to chat about your home insurance needs.
Homeowners Insurance and Business Insurance in Strongsville, OH
Your business insurance coverage is contingent on a variety of aspects. Depending on your profession, location, and specific requirements, we work with you to provide you with the business insurance that provides you with the proper coverage, at the right price. We offer business insurance coverage options that include:
Commercial Auto Insurance
Professional Liability
General Liability
Product Liability Business Insurance
Worker's Compensation
Business Interruption Insurance, and more.