Auto Insurance, Car Insurance, and Homeowners Insurance in North Royalton, OH
In life, there are no guarantees. In a single moment, everything can change and your entire world can get flipped upside down. Having good insurance coverage can keep you protected from life's unknowns so you can enjoy life's precious moments without the worry of the risks you face.
At Homestead Insurance, we work diligently to provide residents in North Royalton with insurance coverage that keeps up with your life and provides coverage for all of life's unknowns. From auto insurance to homeowner's insurance and more, it's our honor to serve you with the very best insurance solutions available.
Home Insurance and Car Insurance at Affordable Rates
Insurance coverage is for everyone. Your finances shouldn't get in the way of keeping you and your loved ones protected from the many risks that you face. That's why at Homestead Insurance we work with you and your budget to find you affordable, quality car insurance and home insurance solutions to keep you, your loved ones and your belongings protected.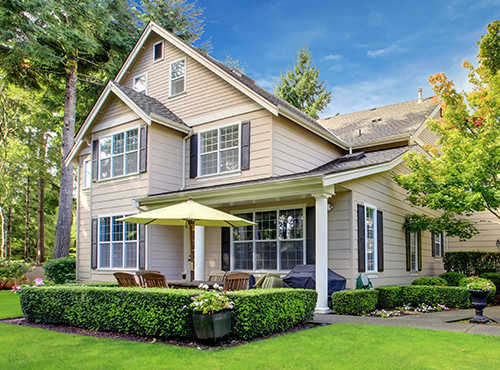 Homeowners Insurance:
You rely on your car to support your busy lifestyle. But driving from one place to the next comes with many risks that you face every day on the road. Being armed with a good auto insurance plan can give you peace of mind and confidence knowing that no matter where you choose to go your car insurance has got you covered.
Auto Insurance:
Having homeowners insurance is not only a good idea, but is often required by lenders. Not only does home insurance keep your dwelling protected from the many risks that it faces, but certain home insurance plans can provide coverage for your personal belongings such as heirlooms and artwork. Homeowners insurance coverage may include:
Dwelling coverage
Coverage for other structures on your property
Personal property
Liability for injuries
Liability for damage to someone else's property
Insurance in North Royalton, Ohio
At the heart of Cuyahoga County, North Royalton can only be described as a vibrant community with all of the options of the big city and the charm of small-town living. With a supportive community backbone, it's no wonder that families choose North Royalton to settle down.
Homestead Insurance has a legacy of providing residents in North Royalton and the surrounding areas with affordable home and car insurance options that fit their busy lives. Keeping up with the latest trends and technologies in insurance coverage, we are proud to provide our valued clients with personalized insurance solutions that keep you covered on all angles, so no matter where you choose to go, you have the insurance protection you deserve.