Auto Insurance, Home Insurance, Car Insurance, Homeowners Insurance, and Business Insurance in Medina, OH
Having good insurance coverage not only provides you with protection, but it provides you with peace of mind. Your insurance coverage should give you the confidence to live life worry-free no matter where you go.
At Homestead Insurance Agency we have nearly 100 years of experience offering insurance solutions to residents in Medina, OH, and surrounding areas. From auto insurance to business insurance and more, our agents work diligently to provide you the proper coverage at attractive rates.
Auto Insurance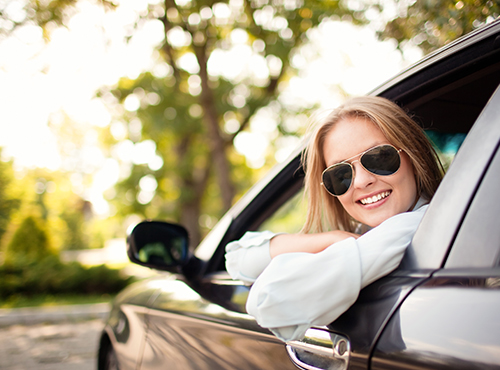 Whenever you're on the road you face a variety of risks that can compromise your safety and the safety of your loved ones. But having the proper auto insurance can help you feel more comfortable on the road knowing that when things go wrong your car insurance has got you covered.
When it comes to car insurance our professionals at Homestead Insurance Agency know that everyone's needs are different. Not all minimum car insurance policies are enough to keep you protected on the go. Using the latest technology and trends in auto insurance coverage, our agents sit down with you to assess your auto insurance needs and provide tangable solutions.
Homeowners Insurance
When it comes to your home insurance you shouldn't take a gamble. Your homeowner's insurance policy should give you the freedom to live life worry-free under the roof of your home. In fact, most loaners will not grant you financial loans if you are without home insurance coverage.  But what should your homeowner's insurance really offer you?
At Homestead Insurance Agency we work with residents in Medina, OH and surrounding areas procure the home insurance that keeps them protected from a variety of risks, Your homeowner's insurance policy may cover:
Your dwelling
Personal property
Your liability
Structures on your property
Business Insurance and Car Insurance in Medina
With alluring victorian architecture and a storybook town square, it's no wonder that visitors from all over enjoy spending time in Medina, OH. For business owners in the area, the Medina Ohio charm proves to be advantageous for the entrepreneurial spirit. But owning a business in Medina, OH, much like anywhere else, comes with a number of risks.
At Homestead Insurance Agency we get to know you and your business personally to offer you optimal business insurance coverage at great rates. We help you protect your business investments with the business insurance policy that is tailored to your specific needs. With Homestead Insurance Agency, you can get back to running your business worry-free without worrying about your business insurance coverage.