6 advantages of getting home insurance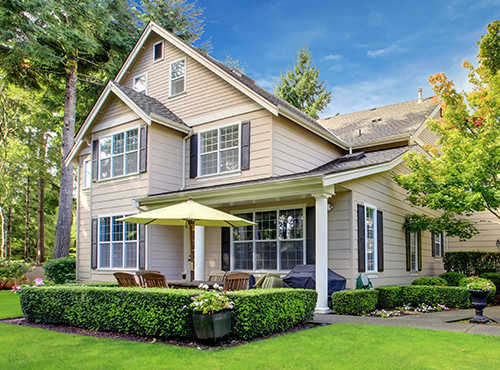 Home insurance offers several advantages that can provide financial protection and peace of mind for homeowners. Homestead Insurance Agency offers home insurance in and around Valley City, OH, Middleburg Heights, Medina, OH, Fairlawn, Strongsville.
Here are six key advantages of getting home insurance:
Protection for Your Dwelling: Home insurance typically covers damage to the structure of your home caused by covered perils such as fire, storms, vandalism, or theft. This coverage can help you repair or rebuild your home if it's damaged or destroyed.
Personal Property Coverage: Home insurance also includes coverage for your personal belongings, such as furniture, electronics, and clothing. If your possessions are damaged or stolen, your insurance can help you replace them.
Liability Coverage: Home insurance provides liability protection, which can cover legal and medical expenses if someone is injured on your property and you're found responsible. This can help protect your assets and savings in case of a lawsuit.
Additional Living Expenses: If your home becomes uninhabitable due to a covered event, home insurance can cover the cost of temporary accommodation, meals, and other expenses until your home is repaired or rebuilt.
Peace of Mind: Home insurance provides peace of mind by offering financial protection against unexpected events. Knowing you have coverage can reduce stress and worry about the potential financial burden of home-related losses.
Mortgage Requirement: If you have a mortgage on your home, your lender may require you to have home insurance as a condition of the loan. Having insurance not only satisfies this requirement but also protects your investment and their interest in your property.
These advantages highlight the importance of having home insurance to protect your home, your belongings, and your financial well-being in the event of unexpected disasters or accidents. It's essential to review your policy to ensure it covers the specific risks and needs relevant to your location and circumstances. Please call us without hesitation.