5 factors to consider while choosing an auto insurance policy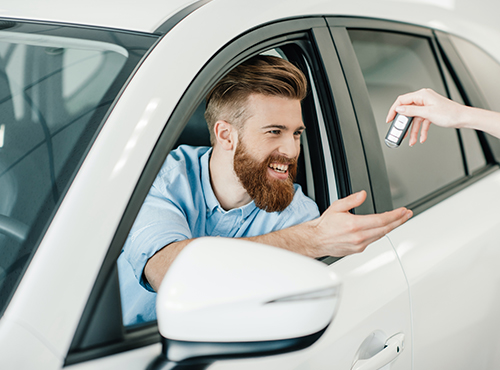 Choosing the right auto insurance policy is essential to ensure you have the coverage you need in case of an accident or other unexpected events. Homestead Insurance Agency provides auto insurance in and around Strongsville, Fairlawn, Medina, OH, North Royalton, Hinckley, OH, Middleburg Heights.
Here are five factors to consider when selecting an auto insurance policy:
Coverage Types and Limits:
Liability Coverage: This is typically required by law and covers bodily injury and property damage you may cause to others in an accident. Make sure the policy provides adequate coverage limits to protect your assets.

Collision Coverage: This pays for damage to your vehicle in case of a collision with another vehicle or object, regardless of fault.

Comprehensive Coverage: This covers non-collision events like theft, vandalism, natural disasters, or hitting an animal.

Uninsured/Underinsured Motorist Coverage: This protects you if you're in an accident with a driver who has little or no insurance. It can also cover hit-and-run incidents.
Deductibles:
The deductible is the amount you pay out of pocket before your insurance coverage kicks in. A higher deductible typically leads to lower premiums, but it means you'll pay more if you need to make a claim. Choose a deductible that aligns with your budget and risk tolerance.
Premium Costs:
Premiums are the regular payments you make for your insurance policy. Compare quotes from different insurance providers to find a policy that offers the coverage you need at a price you can afford. Consider discounts, like bundling home and auto insurance, safe driving discounts, and others that may be available to you.
Coverage Add-Ons and Options:
Some insurance companies offer additional coverage options, such as roadside assistance, rental car reimbursement, and gap insurance. Evaluate these extras to determine if they're worth the added cost based on your needs and circumstances.
Insurance Company Reputation and Customer Service:
Research the reputation of the insurance company you're considering. Look for reviews and ratings from customers, as well as financial strength ratings from agencies like AM Best. Good customer service is crucial, especially when you need to file a claim. Read reviews and ask for recommendations from friends and family to get an idea of the company's service quality.
Remember that your auto insurance needs may change over time, so it's a good idea to review your policy periodically and adjust it accordingly to ensure you have adequate coverage. Consulting with an insurance agent or broker can also help you navigate the options and select the right policy for your specific situation. Please call us without any hesitation.