6 Reasons to Get Auto Insurance if You Haven't Already
Homestead Insurance Agency provides auto insurance in Strongsville, Medina, OH, Fairlawn, North Royalton, Valley City, OH, Hinckley, OH.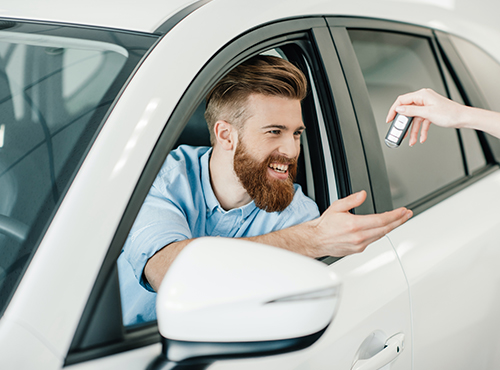 Financial Protection: Auto insurance provides financial protection against unexpected events such as accidents, theft, or damage to your vehicle. It covers the cost of repairs or replacement, medical expenses, and liability claims resulting from accidents you cause.

 
Legal Compliance: In many jurisdictions, having auto insurance is a legal requirement. It is mandatory to carry at least a minimum level of coverage to legally operate a vehicle on public roads. Opting for auto insurance ensures you are in compliance with the law, helping you avoid penalties, fines, or even legal consequences.

 
Peace of Mind: Knowing that you have insurance coverage gives you peace of mind while driving. It allows you to focus on the road without constantly worrying about potential financial burdens or the consequences of an accident. In case of an unfortunate event, you can rely on your insurance company to handle the claims process and provide support.

 
Protection against Uninsured Drivers: Despite legal requirements, some drivers may choose to operate their vehicles without insurance. If you are involved in an accident with an uninsured driver, your auto insurance policy can protect you by covering your damages and medical expenses. This coverage is typically referred to as uninsured/underinsured motorist coverage.

 
Coverage for Third-Party Liability: Auto insurance also provides coverage for third-party liability. If you are at fault in an accident and cause damage to someone else's vehicle or property, your insurance will cover the costs associated with repairing or replacing their property, as well as any medical expenses or legal fees resulting from the incident.

 
Additional Benefits and Services: Many auto insurance policies offer additional benefits and services that can enhance your driving experience. These may include roadside assistance, rental car coverage, coverage for personal belongings in the vehicle, and even discounts on other insurance products when bundled with your auto insurance.

 
Remember, the specific coverage and benefits may vary depending on the insurance company and the policy you choose. It's important to carefully review and understand the terms and conditions of your auto insurance policy to ensure it meets your needs and provides the desired level of protection. Please call us without any hesitation.